So...as i work on adjusting to this new state, city, neighborhood, etc. there are just a few things that i have observed. And i'm going to share them here if for no other reason than to just get them off my chest!
* Apparently there is an unspoken 30 second red light rule...as in...once the light turns red most would stop right? Not here! The unspoken 30 second rule must be something like this....While the law says that a red light means stop, here in Pensacola you can still go for approx. 30 seconds after the light is red. SERIOUSLY. It scares me to death....i'm getting used to the other side of that unspoken rule which is wait a while after the light turns green before you go. That way if somebody in the "practicing the unspoken 30 second rule" club happens to be approaching the intersection your at they won't plow into you. CRAZY! Like SCARY crazy!
* While we're on the subject of driving here....i'm becoming more and more convinced that they do not teach turn signal usage in Florida driving schools. I'm just sayin'! For the love of all things good could these people just use a turn signal?!?

* Florida schools are WAY advanced compared to Washington schools. I am just amazed at how vastly different the level of curriculum and expectations are. This has made for a bit of a tough adjustment for Colby. And an overwhelming couple of weeks of trying to figure out how in the world to help him catch up and adjust in the midst of everything else that has been going on. Thankfully, we have been blessed with a wonderful teacher who has been in constant contact with me and is all for working together with us to make sure he is encouraged w/ positivity and that we are all doing what is best for him. Colby is doing well and is improving each day. I can't ask for anything more from him. I am consumed w/ the thought that there should be some kind of national standard for curriculum that would prevent this from being an issue.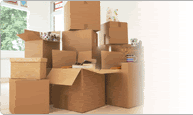 * I despise unpacking. It is hands down the worst part of this lifestyle. I don't like having to spend so much time trying to figure out what will work where and what we have that we can use and what we can't. It's exhausting and i'm so ready to just be done. Like completely done. Anybody out there happen to be a good motivator?? I think i need a swift foot up my rear to get motivated to finish this whole unpacking thing up!
* I'm pretty sure i always hear this state referred to as "sunny Florida". And i guess i mistakenly thought that meant that it wouldn't be cold here. The key word there was mistakenly. I've had to scrape ice off of my windshield more times than i can count on one hand in the couple of weeks we've been in the house. Not a big deal but very unexpected!
* It's dangerous to have Sonic and Chick-fil-a around again! Neither of them does me any favors in my quest to lose weight. But after 3 years of not having them it's a fierce battle i'm facing! Fierce indeed. And for the most part i'm winning but sometimes i just can't take it and i give in. Like right now i'm craving a big fat sonic burger. Will i give in or stay strong? We shall see!
* I need a girls night. Or a girls morning of coffee and girl talk. Or just a girl friend period. In the last 2 and 1/2 weeks i've talked to a whopping 5 people. My husband and kiddos make up 3 of that 5. I've also talked to Colby's teacher (which isn't very "fun" talk right now) and to a friend of ours from Whidbey Island who is here now. Only that friend is a single dude....not exactly someone i can call up and hang out with. *sigh* I'm really missing all my girlfriends right about now!
I guess i'll stop rambling now! Oh it feels good to get all that off my chest! I must go fold laundry and put away the growing pile of folded clothes!! Hope everyone is having a fantastic week!