I am so completely overwhelmed right now that trying to compose a typical post is beyond me. But i want to post and i can't begin to tell you how many times i've thought over the last couple of weeks "oh i want to post about this" or "aahhh that would be a great post" and yet here we are. No posts about any of it and one chica doing my best to keep my head above water and take things one day at a time. So here it goes....a random list of things that have been going on around here!




*we sold hubby's truck. A true blessing and answer to prayer. Also a very real lesson about who's in control and it ain't me! It happened so much faster than we ever dreamed it would! Hubby listed it late one night and THE NEXT morning we got a call from someone who was pre approved and wanted to see it asap. To make a long story short it was a hectic two days of rearranging schedules, ferry rides back and forth, talking to the bank and so on and 48 hours after listing it we were down to one car. Isn't that just like God??!! Only He could have orchestrated every detail to work out as perfectly as it did. And He taught me a lesson....things didn't go the way I had planned but He was faithful to provide! We are so very blessed!





*i faced one of my biggest fears in life this week. and it wasn't pretty. but i did it. i went to the dentist. my heart rate just doubled because i typed that word. thats how much i dislike the dentist. i broke my jaw my senior year of high school and ever since then i have a definite dentist phobia. but i went and what should have been 1 regular visit turned into 3 visits with a total of 12 injections in my mouth over two days and alot of soreness. i knew i needed a cleaning...i had no idea what i was in for. but its done for now atleast. and guess what...i get to go to the dentist every 4 months instead of 6. FABULOUS. Just fabulous. it could be worse though right. it could be worse and maybe if i keep telling myself that i'll eventually believe it. and one last thought on this one....don't ya think w/ all the technology we have now that they could make dental torture tools silent????? i mean is that really too much to ask??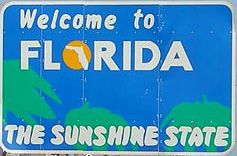 *have i mentioned that i am embarking on a cross country move in 21 days?? 21 DAYS!!! i have a list that is like 2 1/2 pages long full of things that need to be done in the next 16 days before the movers get here. Oh my goodness......all i can do is crack up. because if i didn't crack up i would either scream or cry and i'm not too fond of either of those options. so i randomly laugh out loud when i begin to think of all that needs to be done. and try to be mindful of the fact that God is so good. And he has been so incredibly faithful through this so far and He will continue to be. Why is it so difficult sometimes to just rest peacefully in knowing that He has prepared the way and will continue to provide?



*i have a hubby who is beyond amazing. i don't know that i've ever been more grateful for him than i am right now. he is always ready and willing to do whatever needs to be done to help me out. he has been so incredibly supportive, loving and helpful and there just aren't words to truly say how thankful i am. my hubby rocks!



*today when i really really should have been cleaning my house or doing one of the millions of things on "the list"...i wasn't. I gave into my 3 year old's request for me to "just yay(lay) on the cowsh(couch) and watch docor sooosss(dr suess) wif me". It was just what i needed! A little cuddle time with my lil man.......it was the most worthwhile messy house i've had in a while!



*Colby is at a sleep over tonight. it blows my mind that i have a child old enough to be reading chapter books and going to sleep overs. where does the time go??


*i have a Stampin Up! event tomorrow morning that i haven't gotten the food for or designed the project i am supposed to be bringing! So i guess i should go now so that i can go to the store and get the fruit tray and get home and design something! And maybe even get some sleep before i have to be there in the morning!!

So there ya have it.....random and unorganized thoughts from yours truly!

To sum it up....my life is crazy right now. But regardless of how crazy or hard it has been i am blessed beyond measure. I have so very much to be grateful for and i am doing my best to remain mindful of this wonderful fact and not get too wrapped up in stress and discouragement. No doubt my presence here will be unpredictable but i will write as much i can find time to!